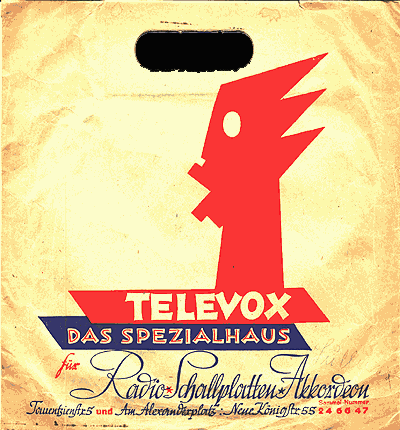 "TELEVOX"
The old shopping bag has both addresses printed on:

The MUSIC SHOP IN THE WEST: 5, Tauentzienstraße, near Wittenbergplatz.

This store continued working untill 1953. Beacause of the reconstruction of "KaDeWe", a huge shopping mall on the other side of the street, "TELEVOX" owner OTTO KLUNG was scared of the concurrence and prefered closing his traditional record shop.

The old MAIN STORE, near Alexanderplatz at Neue Königstraße was destroyed during bomb attacks in 1943.